Dan Marcolina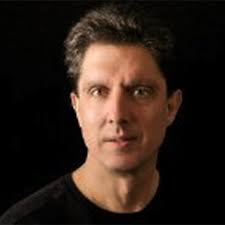 Marcolina Design Inc was founded 20 years ago, equipped with the best digital tools to support our passion for design, we quickly became recognized leaders in print design through our work for clients like Business Wire and Letraset.
In 1993, we began exploring interactive design for clients such as The Discovery Channel and AOL. We took our interactive experience to the Web when it emerged as an important platform in 1995, expanding our client base to include Adobe and InterDigital. In 2000, we immersed ourselves in video design and since then have done many television titles for networks like NBC, TLC and National Geographic, as well as tradeshow video for Ricoh, Honeywell and AT&T.
We have been fortunate to have been featured in dozens of books and magazines including Communication Arts, Graphis, The Macintosh Bible and most recently in Designing Brand Identity.
As we start a third decade of design slate devices like the iPad has brought us full circle allowing us to blend print elements with interactive strategies, all on a great platform for watching video. Our new entity, Marcolina Slate is the result of our 20 years of multi-discipline design experience. Give us a call we have much more to show you. Dan and Denise Marcolina.
Sessions presenting:
Saturday, October 4
The Art of iPhoneography
3:15pm – 4:15pm
Clear announcements